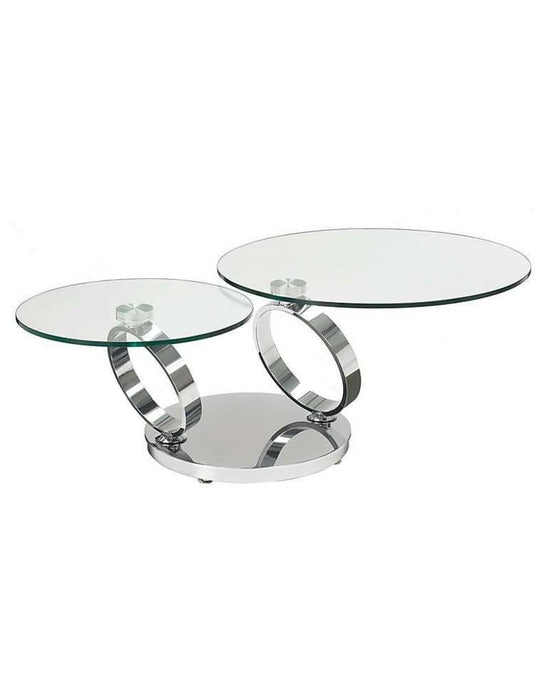 Rings Swivel Coffee Table
Description 

This designer glass top coffee table is part of the Denelli Italia collection of furniture that is designed to grace any home with contemporary and unique features. The separate tops of the rings table are designed to save space as the smaller one will move to fit below the larger one using a turning mechanism built into the chrome base. The glass is toughened and the base is in a chrome finish on this swivel coffee table.
Tempered clear glass 12mm and base in stainless steel.
Dimensions
Length: 32" Closed/ 52 Open" Height: 17"
About Creative Home Decor
Creative Home Décor is an industry leader that imports and distributes quality home furniture to high end and mid-level furniture retailers and interior designers across North America. Their dedication to the highest level of customer service and quality, Creative Home Décor  furniture is inspired by top Italian designers and other international markets.