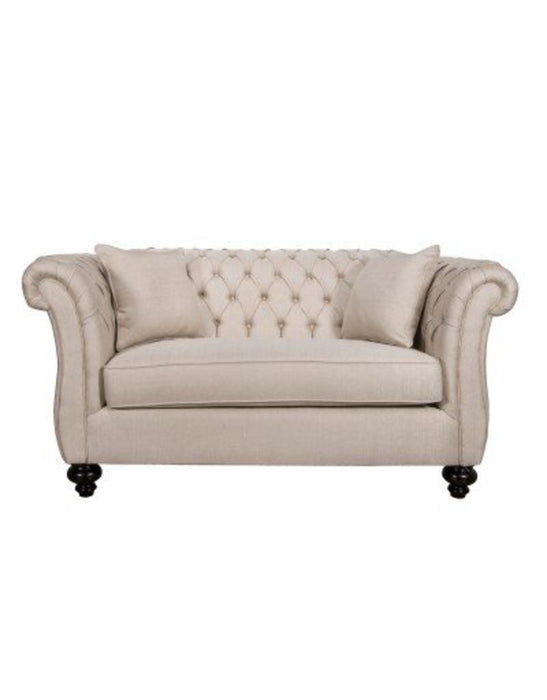 Description
The Raja loveseat is a tufted beauty that has a traditional and stylish look, that does not sacrifice comfort. The loveseat has one high density seating cushion, solid back solid hardwood frame and padded tufted arms. Canadian made and fully customizable with over 100 fabrics & leathers available. 
Dimensions
66W x 36D x 32H inches
For custom orders, please contact us.
Made in Canada